At the start of 2022, Tussell was already the go-to source for insights into public sector procurement, trusted by top government suppliers, high-rising SMEs and major ministerial departments.

Last year we introduced a number of major product developments that've made the Tussell platform even more powerful - and in the process, directly tackling over 100 pieces of our customer's feedback.
Here are 3 key ways we improved the Tussell platform to help you sell more to government in 2023.


We've condensed this blog into a quick-fire video -
give it a watch!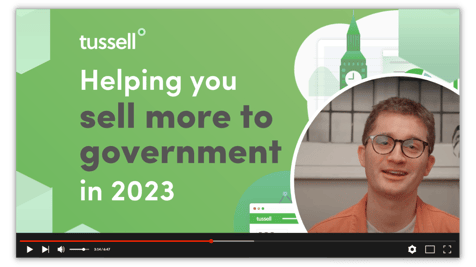 🚀 We made Tussell the best tool to find, evaluate and start planning how to win new opportunities
First up, we started the year by adding an additional 170 new sources of tender data, ranging from universities to airports.
As a result, Tussell now aggregates procurement data from well over 240 live sources, so you'll never miss new opportunities to start selling to government.

When you do find a tempting opportunity, we know that the bid / no-bid decision can be tricky. That's why we introduced features like the Opportunity Analyser. This feature serves tailored insights and context about new and upcoming opportunites by using the unique data you'll only find in Tussell. For example, you'll be able to quickly see who the contracting authority has already worked with in this sector, and who their favourite supplier is.
Finally, it is important that our users can do more with the opportunities that they find in Tussell. Not only can you now build short lists of target contracts, but you can also share opportunities with your team directly from Tussell.

We also introduced integrations with Microsoft and Google calendars. Our users can now add any contract deadline directly into their calendar, helping them to plan their approach around key dates.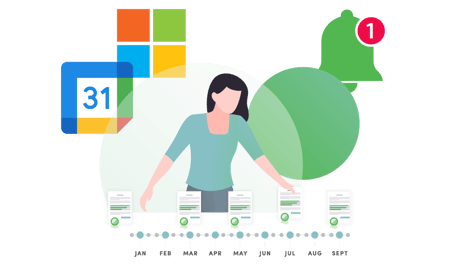 Always be on-top of upcoming opportunities.
💷 We added an extra £102bn to your sales pipeline
The quality of data being published by the public sector can be … iffy, to say the least.

Without proper cleaning and enhancement, it's near impossible to get an accurate picture of your market, the key players, or what might be coming down the pipeline. This is why we put such an emphasis on data quality being at the heart of everything we do.

In 2022, this was no different. We more than doubled our investment in running data quality projects, so that when our customers are using Tussell, they're actually taking advantage of insights you can't find elsewhere.

Last year we kicked off a project aimed at making our pipeline data even richer. Here we added the expiry dates to 32 thousand live contracts, meaning our users had a further £102bn of potential opportunities to fill their pipelines with.

Last year we also accelerated work on our famed framework module, finding and verifying the public sector's favourite frameworks, in turn exposing the routes to market used to purchase thirty thousand call-off contracts - in total worth £44bn.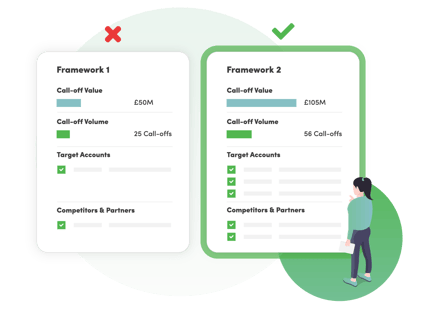 Find the frameworks your target accounts are actually using.
All-in-all, 2022 proved that if you're not tapping into Tussell data, you're going to be missing out.
📊 We made it even easier to answer complex questions about the UK public sector
Our users' experience has always driven how Tussell has been developed. We put a lot of emphasis on user research and implementing changes that will help our users be successful in their jobs. That's why we continued to add new ways for you to slice and dice Tussell's billions of data points, helping you to unearth the answers you're looking for, much more quickly.

For example, do you want to see find regional partners to win more work with county councils? Now you can with a couple of clicks, using the 'Search by County' filter.

Or maybe you're assessing new markets but also want to understand whether your traditional competition is present? You can now use our new AND/OR functionality across 130mn invoices in Tussell's spend data. This allows users to simply toggle between combining suppliers and categories to get the full picture.

These are just a few examples of how we proudly take a user-centric approach to our product development.
*
With all these improvements under our belt, there's never been a better time to give Tussell a try, and see how it can help you do more business with government.
We've got even more major upgrades planned for 2023, with work already underway - make sure you sign-up to our newsletter to keep up with everything doing.
Want to see for yourself how Tussell can help you do more business with government? Book in a no-obligations demo.