Without the right tools, it's impossible to get the full picture
Researching public procurement is a breeze with Tussell
Tussell's market intelligence platform aggregates trillions of pounds worth of spend, contract and framework data into a single database, allowing you to easily analyse the whole of the UK public sector.
Tussell customers are winning new contracts
4x faster

than the rest of the market
Unique ways to analyse the public sector with Tussell
Find new business partners
Enhance bid / no-bid research
Market profiling
Size-up and compare different public sector markets with just a few clicks.

Use spend data to size your target market, and see which contracting authorities are spending with which suppliers.
Harness CPV codes and keywords to see the contract awards behind the invoices.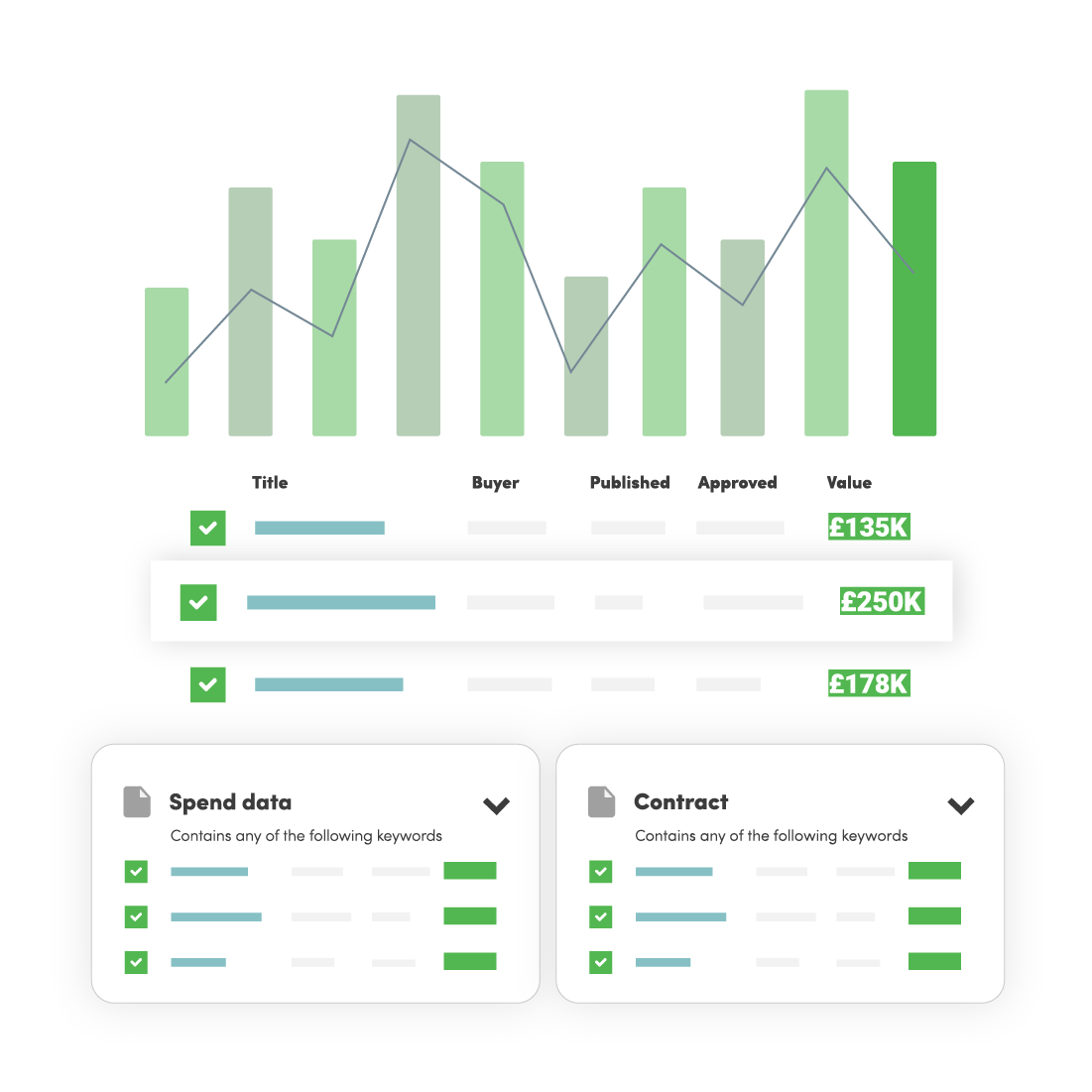 Dig into news & policies
Get a new level of understanding on all government procurement news and policy announcements.

See how the government's spent with a particular supplier, across a sector, or find individual contracts of interest.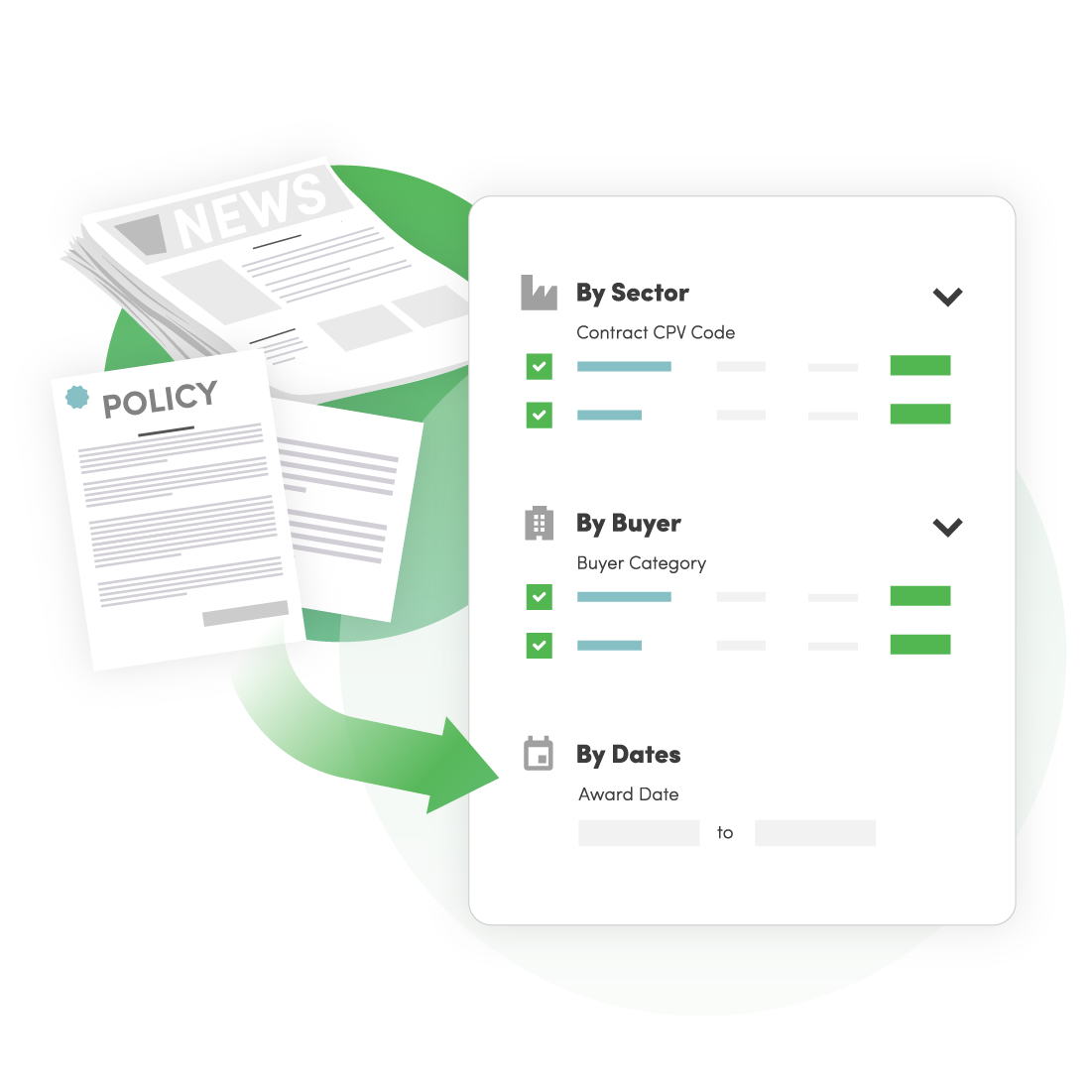 Find new business partners
Understand the network of suppliers in your sector to see who you could partner with to deliver an upcoming piece of work.

Find potential companies for mergers and acquisitions, to break into new areas of the public sector.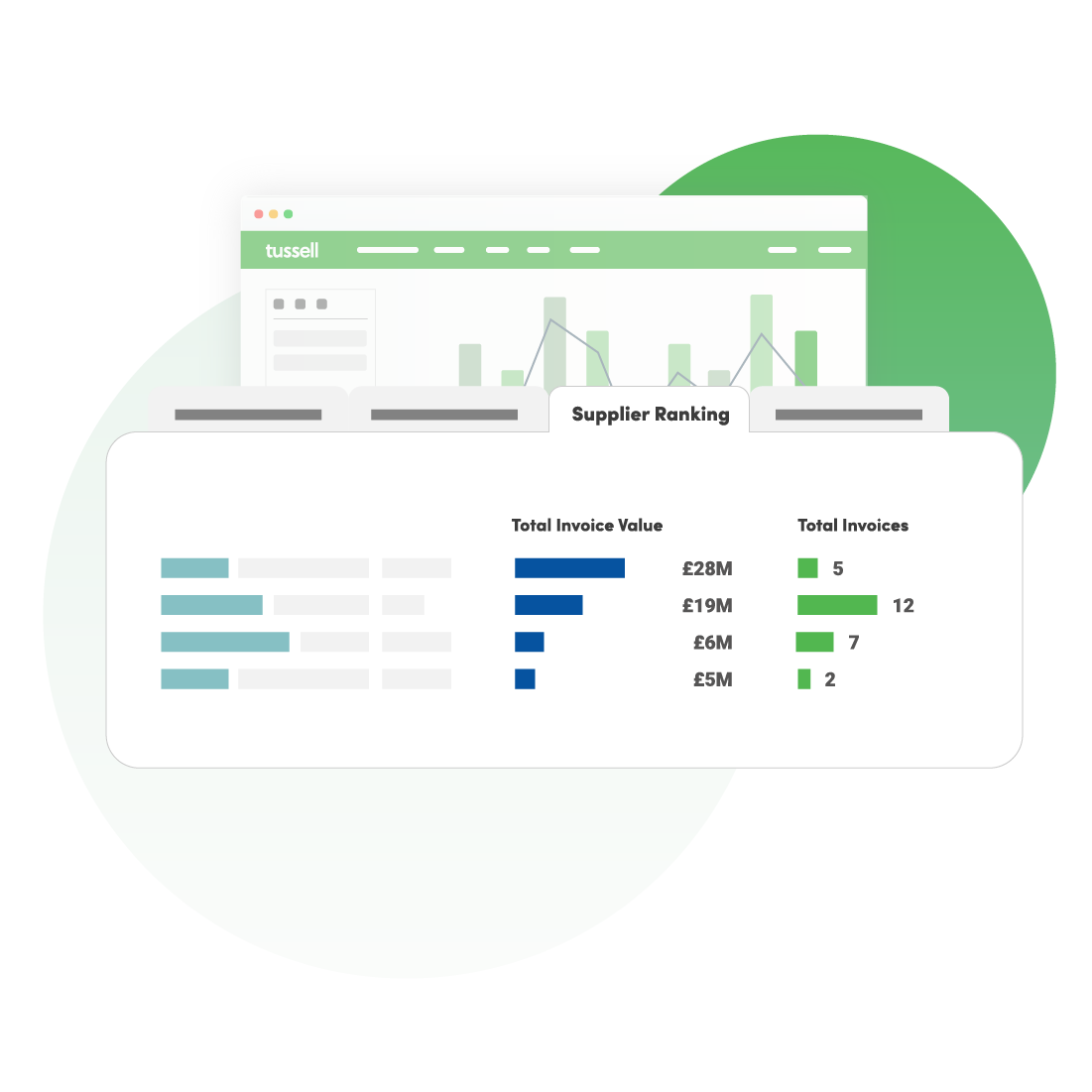 Enhanced bid / no-bid research
Conduct deep research into potential opportunities - including your likely competitors, how similar contracts have been priced, and the procurement history of the contracting authority - to help your team make an informed bid/no-bid decision.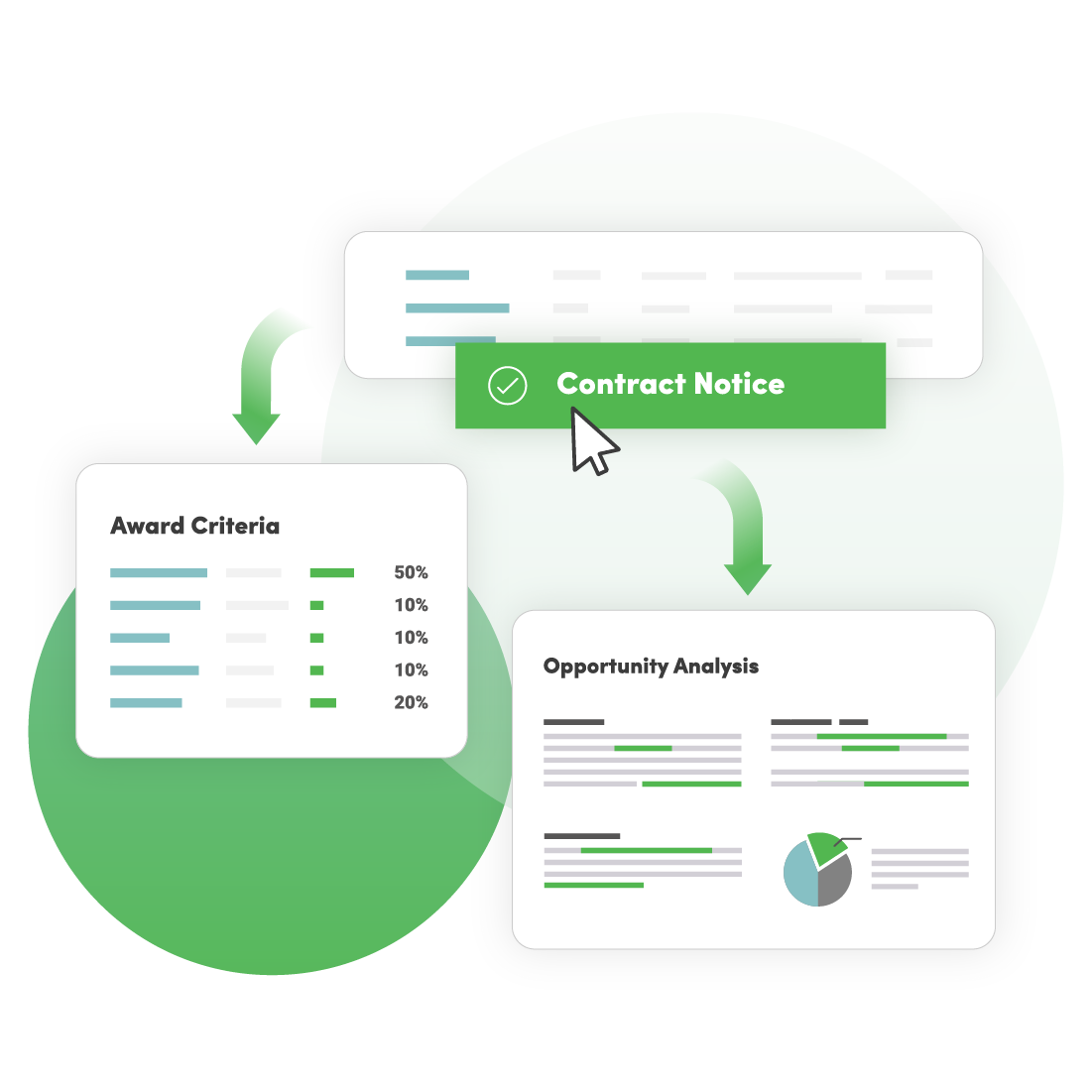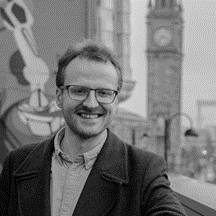 Researchers put their trust in Tussell

"The Tussell database is a really useful tool for research. Being able to segment contract awards and spend data by variables such as location, keywords, and CPV codes means that we can identify innovative companies working with government in a matter of minutes, and rapidly export the data to CSV format for further analysis."
... as do the UK's top government suppliers












Book a personalised demo
Get a guided tour around the platform, and see how Tussell can help you do more business with government.
Tussell: the all-in-one market intelligence platform
Tussell aggregates trillions of pounds worth of public procurement data into a single place, providing you with an unparalleled vantage point to find new business, trends and insights.
Get new insights into your public sector market
Get alerted whenever relevant opportunities go live
Build a pipeline of upcoming opportunities
Dig into your competitors and target accounts
Access the contact details of key decision-makers