5x
increase in opportunities added to the pipeline

116%
growth in public sector revenue in first year as a Tussell customer

3:1
return on Tussell subscription from cost savings alone

200+ companies use Tussell to do more business with government
Filter customers by sector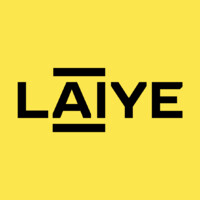 Show more
Tussell customers win contracts 4x faster than the rest of the market
A few words from our happy customers

I love the product
"I love the product. It's opened up opportunities to us that we have won. It's given us insights into potential clients that have enabled us to qualify much better."
The Tussell team couldn't have been more helpful
"We use the platform almost daily to find intelligence on awarded contracts, framework procurement routes, possible partners and contract end dates for potential pipeline building. The Tussell team couldn't have been more helpful, supporting us to make the most of the available information, with regular support calls and suggestions of new ways of working."

The Tussell team are a pleasure to work with
"Having sight of contract end dates, contract awards and buyer information in one central location is extremely useful to us and our clients - making sure that we are up to date with the public sector marketplace. The Tussell team are a pleasure to work with, and I would certainly recommend their services."

Tussell is a great tool
"Tussell is a great tool. It's provided us with visibility over many more opportunities than we would have otherwise seen. Using Tussell, we've been able to source a number of opportunities that some of our larger, leading partners weren't sighted on, resulting in a number of partnering opportunities. Tussell is - by far - a more user-friendly platform than previous portals we have experimented with."

I use it pretty much daily
"I'm very happy with Tussell - I use it pretty much daily - and the data I have used has generated a number of conversations and opportunities for me, and has been useful in terms of us being informed about the market."

It's a one-stop shop
"Tussell is easy to use and navigate, and helps me keep on top of bids and tender activities, old and current. The biggest benefit of using Tussell is knowing you're not missing anything - it's a one-stop shop."
"I find Tussell to be a great tool when getting insight into new customers for Bloom. Really comprehensive and easy to use."
"Simple and intuitive to use, providing a wealth of information to inform our business development plans".
"I find Tussell an extremely useful tool. I mainly use it to look up who organisations are spending money with, or to review other deals that are occurring within our target market."
The numbers speak for themselves.
Putting our customers first means helping you get the insights you need. Whatever it takes. So we're proud to have achieved nearly 90% customer revenue retention in 2022.
"You guys rock, really! Amazing support."
"We are extremely happy with the Tussell platform, and the dedicated help from Tussell team members."
"[Our] success [with Tussell] is thanks to the regular support Hollie, our Account Manager, has provided us. Her help and support setting us up has been invaluable and she is always there to help us when we need it."
"[The Tussell team] bring a real human level to working with us: not only is the product great, but you make us feel very supported, and we know that we can ask for help and you would do what you could."
"Thank you for putting me in touch with Mehr – she solved my problem in a heartbeat!"
Book your demo
Fill in the form below to get a personalised tour of Tussell, and see why so many organisations trust us to help them do more business with government.
Tussell: the all-in-one market intelligence platform
Tussell aggregates trillions of pounds worth of public procurement data into a single place, providing you with an unparalleled vantage point to find new business, trends and insights.
Get new insights into your public sector market
Get alerted whenever relevant opportunities go live
Build a pipeline of upcoming opportunities
Dig into your competitors and target accounts
Access the contact details of key decision-makers