On the 17th January we launched the Tussell Tech200 (2022), in partnership with techUK - the UK's technology trade association.
The Tech200 list - which showcases the fastest-growing 200 technology companies in the UK public sector - provides a sense of direction in regard to government tech procurement, as well as offering a narrative of key changes over the last fiscal year.
The Tech200 shows us that despite the tricky climate within the procurement world, huge growth and change has been possible.
In this blog, we quickly run through what the Tech200 (2022) is, and what its composition tell us about the state and future of the pubic sector tech marketplace.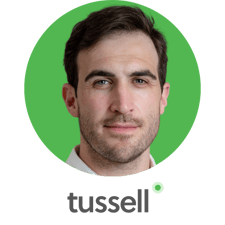 Lloyd Johnson, COO, Tussell
"We're delighted to launch the second edition of our Tech200 list. It once again demonstrates the dynamic and resilient nature of the public sector tech market, with a mixture of innovative, new entrants and established suppliers across a wide range of tech services. I'm particularly pleased to see several Tussell customers on the list, following significant growth in the public sector."
What is the Tussell Tech200?
The Tech200 is our list of the top 200 fastest-growing technology companies in the public sector that we have identified using Tussell's market intelligence platform.
We calculated the percentage growth in public spend with these firms between FY 2020/21 and FY 2021/22.
Several criteria were used to identify as many technology firms as possible, and all entrants have been manually checked to validate their relevance.
The list is intended to be a purely fact-based, unbiased analysis of the fastest-growing tech firms - completely uninfluenced by any sponsors or the interests of individual companies or organisations.


Who are we?
Tussell: https://www.tussell.com/
Tussell is the market's leading provider of intelligence on government contracts and spending. Our online market intelligence platform helps companies to enhance their public sector business development, and public sector bodies to get better value from their procurement.
techUK: https://www.techuk.org/
"techUK is the trade association which brings together people, companies and organisations to realise the positive outcomes of what digital technology can achieve. With over 940 members (the majority of which are SMEs) across the UK, techUK creates a network for innovation and collaboration across business, government and stakeholders to provide a better future for people, society, the economy and the planet. By providing expertise and insight, techUK supports its members, partners and stakeholders as they prepare the UK for what comes next in a constantly changing world."
How is the ranking calculated?
The list is calculated by comparing the value of direct transactions between the public sector and suppliers across two government financial years, using published data from more than 900 public sector bodies. This comparison is then used to create a percentage growth figure.
We compared technology supplier earnings between FY 20/21 (which runs from 1st April 2020 to 31st March 2021) and FY 21/22.
To be included in the list, suppliers must have been paid at least £100k in FY 20/21. Our analysis is also conducted at a 'parent level', meaning that we have endeavoured to group together all legal entities and ultimately owned subsidiaries of larger firms.
We have taken a fairly broad view of what constitutes technology, using a combination of SIC codes (standard industrial classifications of economic activity), and manual checking. The list includes expert advisors, telecoms companies and firms that help to facilitate and support the government tech ecosystem. Each company has been manually checked to ensure it's appropriate for inclusion in the list, but if you have any specific questions about the lists make-up, or the way the list has been calculated, feel free to contact us.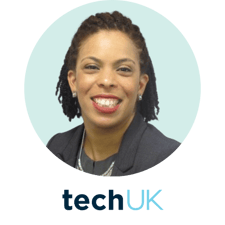 Heather Cover-Kus, Head of Central Government Programme, techUK
"We are thrilled to partner with Tussell for the 2nd edition of the Tech200. The list showcases the diversity of fresh, innovative solutions that tech companies are offering to the public sector today. We're especially pleased to see a number of techUK members make it onto the list."
See which companies made the list, their ranking and their public sector revenue growth here.
Headline stats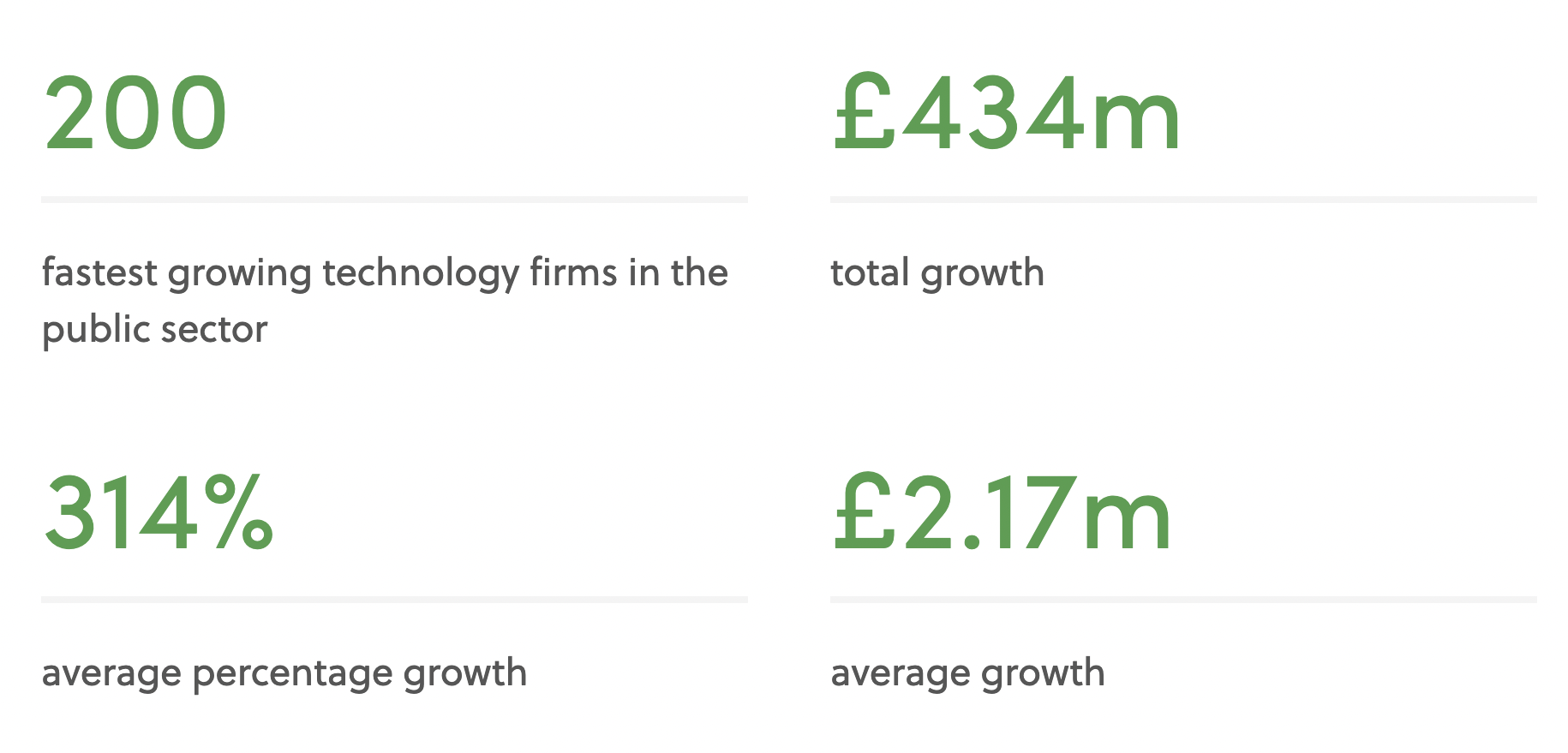 We are delighted to see so many newcomers to this year's list. Notably, 19 high-rising companies managed to earn a place both on this year's and last year's Tech200 lists, including Open Medical. We are also particularly pleased to see that of the 200 companies, 19 of these are techUK members.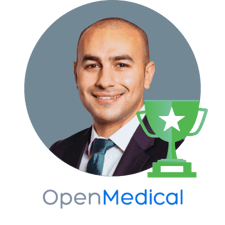 Dr Michael Shenouda, Commercial Director, Open Medical

"Open Medical is proud to be on the Tussell and techUK list of the 200 fastest-growing technology firms servicing the UK public sector in 2022; receiving such recognition is a testament to the hard work and dedication of our fantastic team. Our mission is to empower healthcare professionals throughout the world to provide efficient, sustainable, and data-driven care, by delivering trusted and safe solutions that create genuine value for our healthcare partners."
Quick-fire key trends
1. Digital transformation
Tech is an industry with a complex network of solutions - as the public sector's demand for digital transformation grows, so does the need for experts, advisors and partners to help guide them along this journey. With over one-quarter of the Tech200 companies this year offering consulting services - including over half of the top 10 - it is evident that the need for specialism within the age of digital transformation has been picked up on.
SiXworks and Devoteam - who occupy 1st and 2nd position respectively - offer a range of services and expertise that are all classified under IT consultancy. The most common specialities within the Tech200 include cloud services, digital transformation & strategy, cyber security, tech eco-systems, and automation.
Some companies on the list are even more niche, with their consulting specialisms lying in drones (Coptrz) and AI-powered strategy consulting (Qualitest).
2. A continued soar in Healthtech
The NHS has been under unprecedented pressure in recent years, resulting in the need to bolster workflow and workforce management - *enter*, healthtech.
Healthtech has provided an array of services to the NHS, from rota systems to diagnostic help, all whilst improving efficiency and using tech innovation to take the strain off doctors and the wider healthcare system. Navenio, for example, uses AI to improve workforce efficiency in hospitals through a location-based solution, while Islacare allows for clinical teams to capture images, videos and voice notes on personal smartphones to aid with data-based decision-making for patient care.
As we saw in last year's Tech200 list, the pandemic showed us the way that digitisation can transform the delivery of our care systems in the UK.
3. Cyber-security is more important than ever
As the public sector becomes more and more digitised, so has the need to ensure it remains digitally secure. With the threats of data breaches coming from all directions, the need for data security and privacy solutions is mounting.
The heavy presence of cybersecurity specialists in the Tech200 - like Privitar and Armour Comms - shows a growing demand by public authorities to secure their digital processes.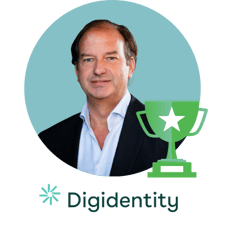 Marcel Wendt, CTO & Founder, Digidentity

"Our mission is to create a safe digital ecosystem for all. Over the last year we've grown in the UK, with new accounts like Pensions Dashboard and a growing number of Right to Work and Right to Rent clients. It's great to see how our commitment to continuously innovate has paid off, and we're proud to be featured on the Tussell Tech200 list."
To find out more about the Tech200 trends and what some of the companies thought about them, check out our deep-dive blog.
What's next for the Tech200?
The launch of this year's Tech200 is just the beginning. We have lots of new and exciting Tech200 content and insights coming out, including:
A deep-dive analysis blog on the Tech200 with further trend analysis;

Interviews & comments from the companies who made the list;

A bite-sized video on the key takeaways from this year's Tech200
Stay up-to-date by signing up for our mailing list and following us on LinkedIn.
Receive free Tussell insights
Get the latest market updates sent straight to your mailbox