Key market stats: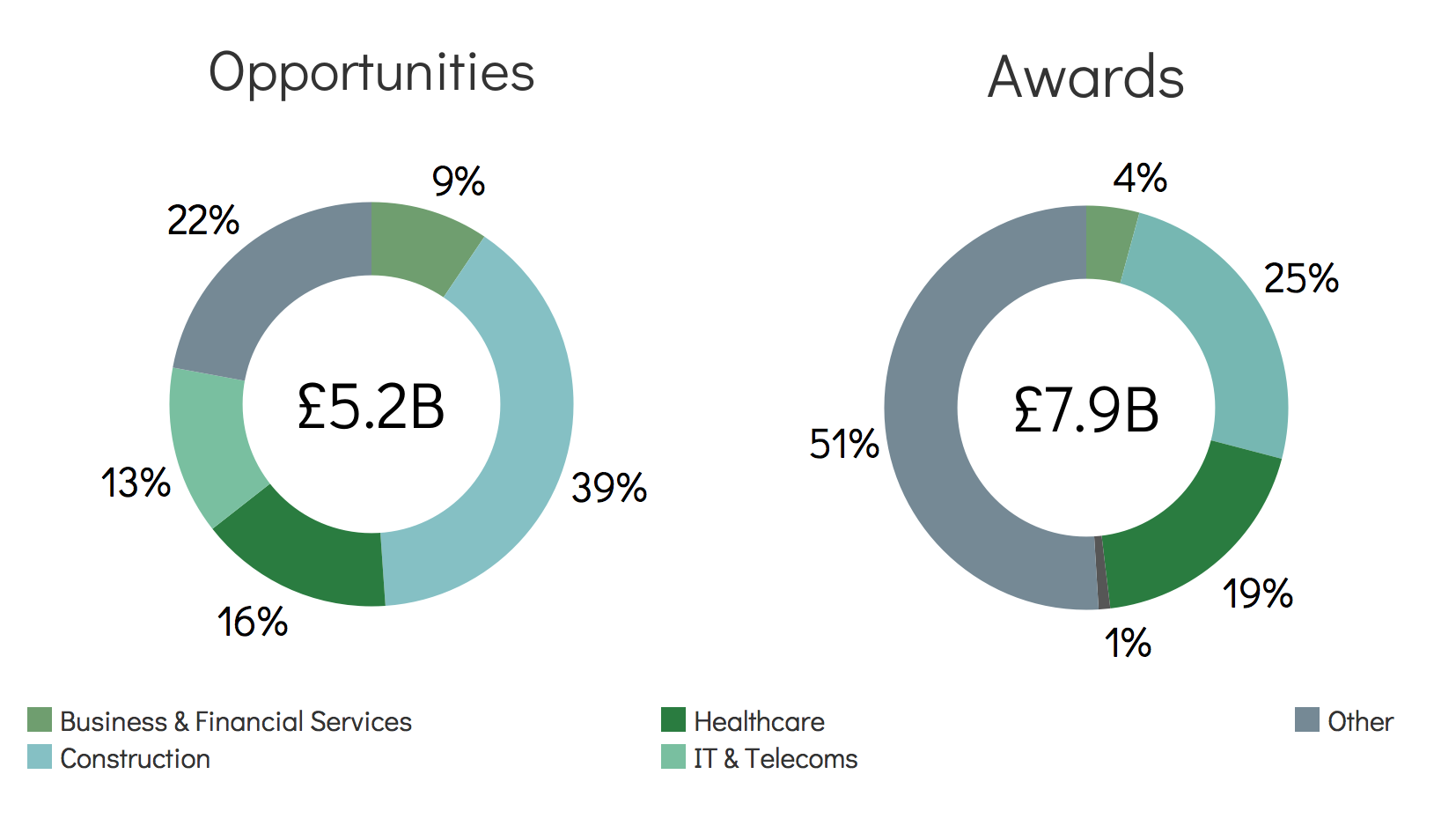 Once again Construction was the biggest sector with almost 40% of new opportunities. This was bolstered by a £1.5bn Pre-Information Notice for the controversial Swansea Tidal Lagoon and Real Estate Property Development.
The original Swansea Tidal Lagoon Project was in the headlines earlier in the year after being rejected by the government for being too expensive. The local authorities have now turned to the private sector to carry it forward.
Also of interest, the Yorkshire Purchasing Organisation last week published a tender to establish a £250m framework for 'Technology Enabled Care Solutions'. Is this an early indicator of the public sector's willingness to experiment with cutting edge technology to solve the crisis of spiralling care costs as Britain's population ages?
£3.4bn from local government buyers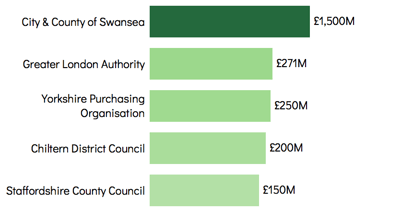 64% of all tender opportunities were published by Local Government last week. Behind the City & County of Swansea, the Greater London Authority was the biggest buyer with two tenders worth a total of £271m. This included a £200m tender for Adult Education.
In Focus: Mental Health
Prompted by the Budget announcement this week that signalled an increase in funding for Mental Health Services, we've looked into contracts mentioning mental health. Increased national attention on mental health issues seems to be reflected in steadily increasing references to it in public sector procurement. Since 2015 1,135 distinct contracts have referenced the topic, including 331 in 2017 alone. With two months to go, will 2018 exceed this level?
Nearly £1bn of early engagement opportunities in the North of England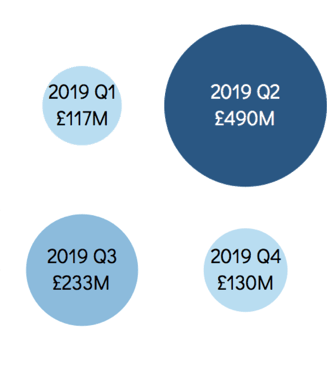 Ahead of our sponsorship of the upcoming GovNet Public Sector Show in Manchester, we've run the slide rule over Local Government procurement activity in the North. £970m of live contracts in that region expire in the next 12 months so now is the right time to engage with buyers about the potential re-tender.