Here are the latest opportunities in public procurement, mined from Tussell's unique database of UK government contracts.

Last week, £4.3B of new opportunities were published by nearly 400 different public sector buyers. Go-Ahead Group picked up an impressive £28M of new contract awards, whilst 859 contracts were won by SMEs.
Business and Financial Services the top sector last week
625 new opportunities to win government contract worth £4.3B were published last week. Business & Financial Services was the biggest sector, with £1.8B of opportunities published.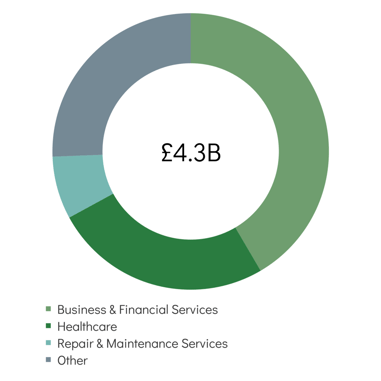 £1.8B of awards due to expire in next 6 months
At least £1.8B of awards are due to expire in the next six months - allowing you to proactively engage with buyers ahead of future tender opportunities.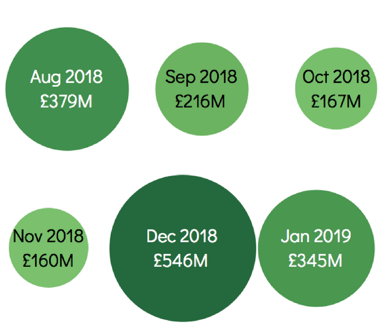 Go-Ahead wins £28M of contract awards
Did you know that you can look up specific competitors in our database? Here's what 5 of the top suppliers to government have been up to this week.
SMEs win 859 new contracts
There is significant potential for SMEs to benefit from public procurement. Last week, 859 contracts were won by SMEs of which 84% were outside of London. See all of the current open opportunities marked as suitable for SMEs.