On 21st April we presented at a techUK SME Networking Event, harnessing data from Tussell's market intelligence platform to analyse how SMEs are performing in the central government IT and tech marketplace.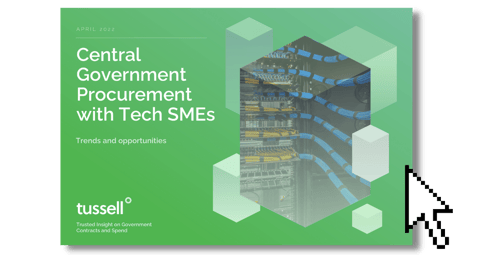 Click here to download the full presentation.

Tussell's data revealed these critical insights:
SME market share of Central Government IT spend has continuously increased since 2016-17.



Major Central Government bodies have increased SME IT spending faster than non-SME IT spending.



Most of the value of Central Government IT contracts comes from deals worth over £1mn.



Between 2023 - 2024, >£500bn worth of SME-held IT contracts will expire.
Our presentation also included invaluable tips and strategies for how SMEs can win more work in the public sector tech marketplace.
Download the full report to access the data and these strategies.
Receive free Tussell insights
Get the latest market updates sent straight to your mailbox