Download the full report
Enter your details below to download our full presentation on Central Government Procurement with Tech SMEs.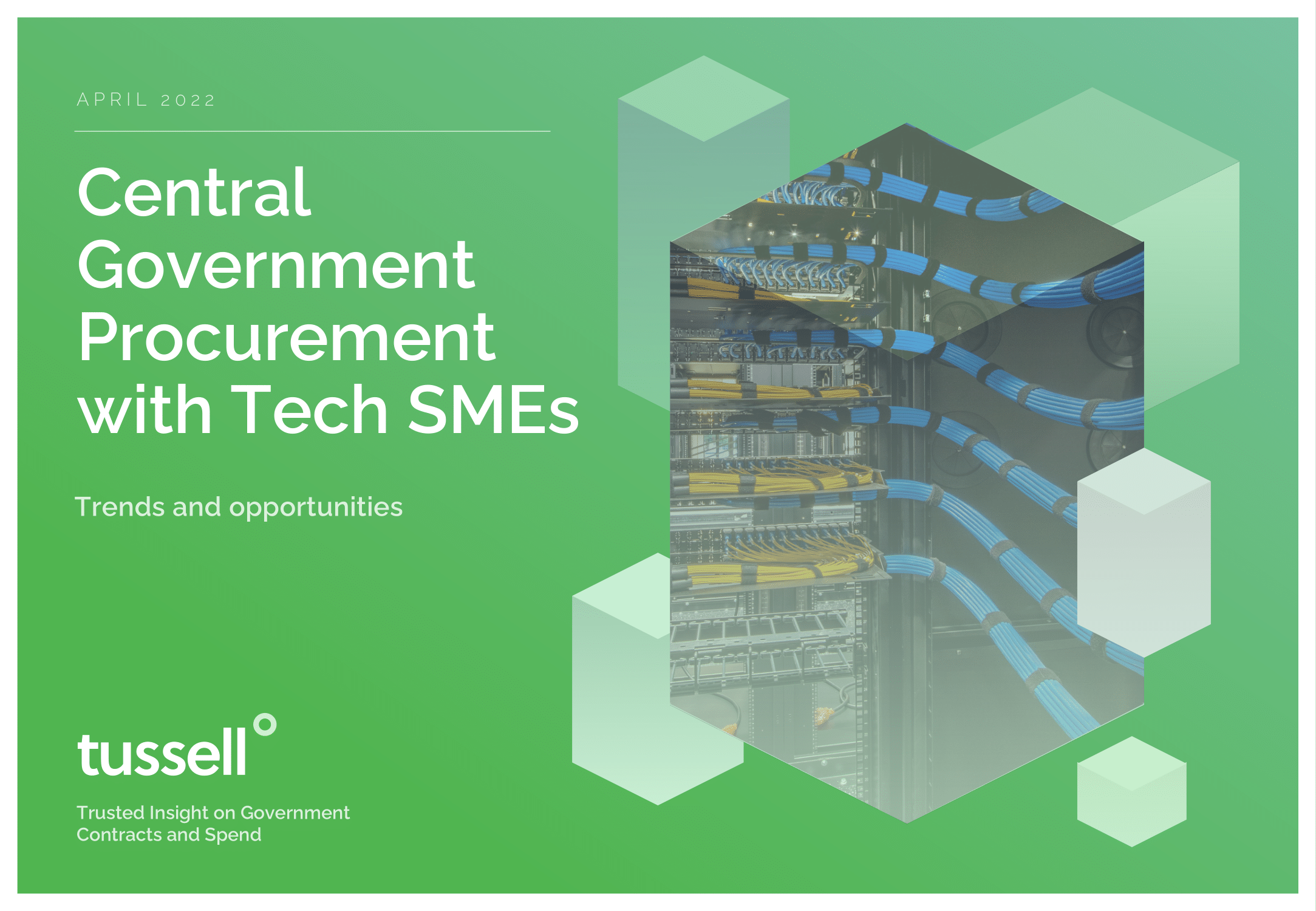 Central Government Procurement w/ Tech SMEs
On 21st April 2022 we presented at a techUK SME Networking Event, harnessing data from Tussell's market intelligence platform to analyse how SMEs are performing in the central government IT and tech marketplace.
Tussell's Head of Marketing - Lloyd Johnson - covered:
What share of the central government tech market do SMEs have?
How much is the central government spending on tech with SMEs?
Which frameworks are SMEs using to find central government tech business?
How can SMEs grow in the public sector tech market?












What our customers say about us
"Tussell has become essential to Serco's public sector business development"

"We have found value in our usage. It has helped us identify several opportunities that are now in our pipeline."

"Great boost to start the year, it shows our investment in the platform and your help is paying dividends"
Don't miss out on this valuable report
Download it now to gain a view of how SMEs are performing in the central government IT marketplace.