The public sector's tech high-risers
In partnership with techUK, the Tussell Tech200 lists the fastest growing technology companies in the UK's public sector, from FY 2019/20 to FY 2020/21.
200
fastest growing technology firms in the public sector
345%
average percentage growth
Sign up to the Tech200 mailing list
Get notified of all Tech200 news and happenings, including the announcements of our spotlight award winners, analysis of the Tech200, interviews, and more.
Want to see how we made the list?
Book a personalised demo with our team.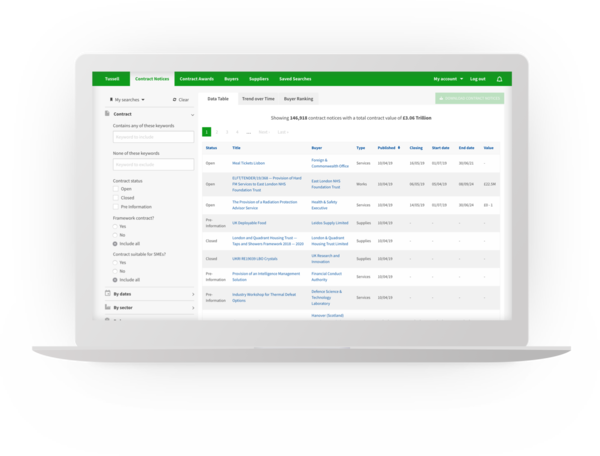 Do more business with government
Tussell's all-in-one market intelligence platform provides essential insight into your public sector markets, customers and competitors.
£4.8 trillion in contract notices
£3.6 trillion in spend invoices
8,200 public bodies & 235,000 suppliers
20,000+ frameworks
266,000 buyer & supplier contacts