Spending with technology companies by Central Government rose to a staggering £4.4bn in 2020, up from £4.2bn in 2019. This is just one of the major findings presented during our latest webinar with long-term Tussell partners, techUK.
By conducting in-depth analysis of the market in preparation for the event, we were able to discover a wealth of new insights, which included:
The crucial role of Systems Integrators (SIs)
The growth of competitors outside of the top 10 suppliers
The proportion of total spend on IT
The top suppliers for key central departments
The frameworks being used most; and
More than 6,000 contracts due to expire in the next 18 months
For those in the technology space there is clearly an abundance of opportunity - not only to work directly with the government, but through partnering with other firms who are already well established in the public sector.
For those outside of the technology industry, however, it also provides a timely reminder of the ever-increasing digitalisation happening in the public sector. As a minimum, being aware of the current solutions used by government and how your services may intersect these can be a valuable differentiator when pitching for new business.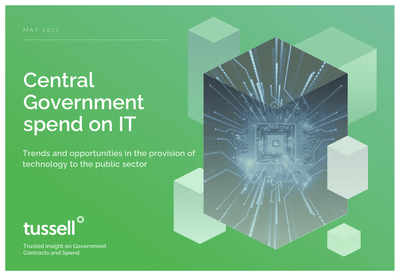 Enter your details below to get your free copy of the full report.
Send me the full report
Get the PDF report emailed straight to your inbox