On Monday 27th March 2023, we partnered with techUK to analyse the Greater Manchester public sector tech market, as part of the Digital City Festival 2023.
Tussell's founder, Gus Tugendhat, harnessed data from our platform to show that public bodies in Greater Manchester spent a record-high £433mn on IT procurement in FY21/22, driven primarily by growing tech spend by local NHS bodies.

We also uncovered that Greater Manchester's use of frameworks to procure IT is much lower than the national average, while their IT procurement from SMEs has doubled over recent years.
Other speakers at the event were Chris Air & Oliver Crich from DAC Beachcroft LLP and Phil Swan from the Greater Manchester Combined Authority.
Click here to download a copy of the powerpoint slides used by Gus and to see a video recording of his presentation.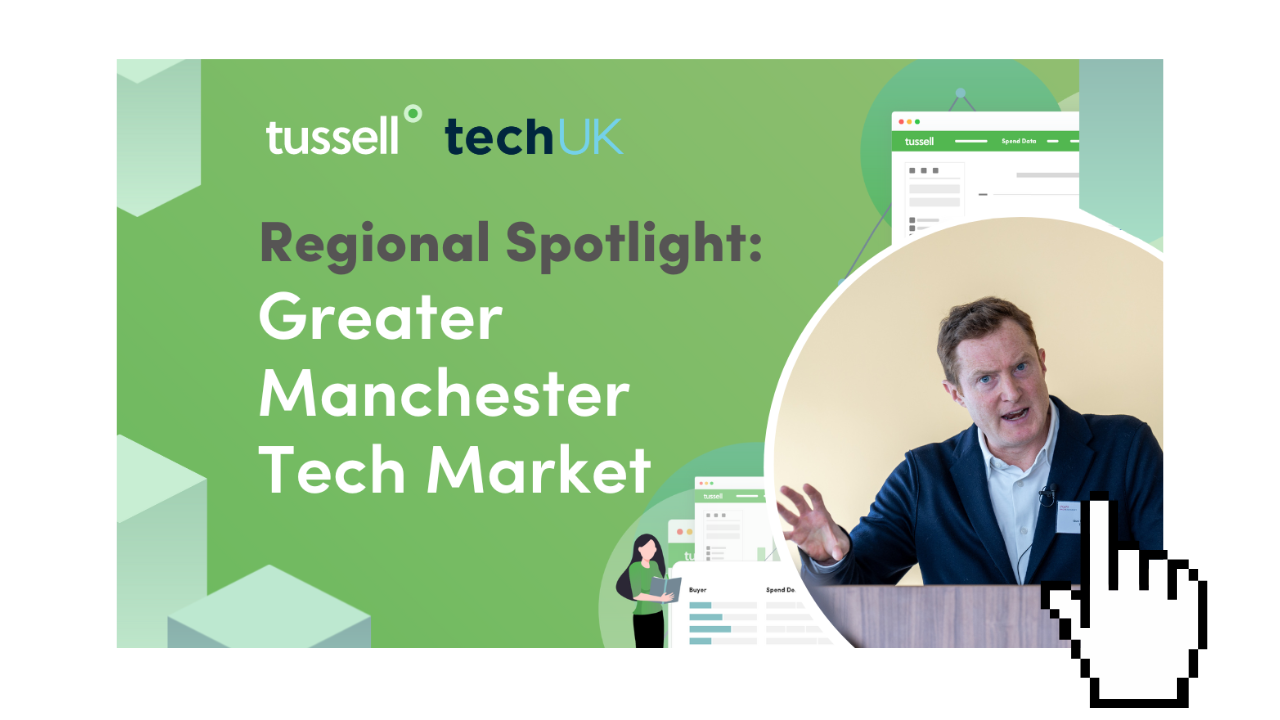 *
To find out more about how Tussell's market intelligence platform can help you sell more to government, head over to our main website.
Want to see for yourself how Tussell can help you scale up in the public sector? Book in a no-obligations demo.