Learn how to scale your business with government
Finding it hard to grow in the public sector market? You're not alone. This webinar runs through our 5 key tips for how to scale your business with government.
Enter your details below to get instant access.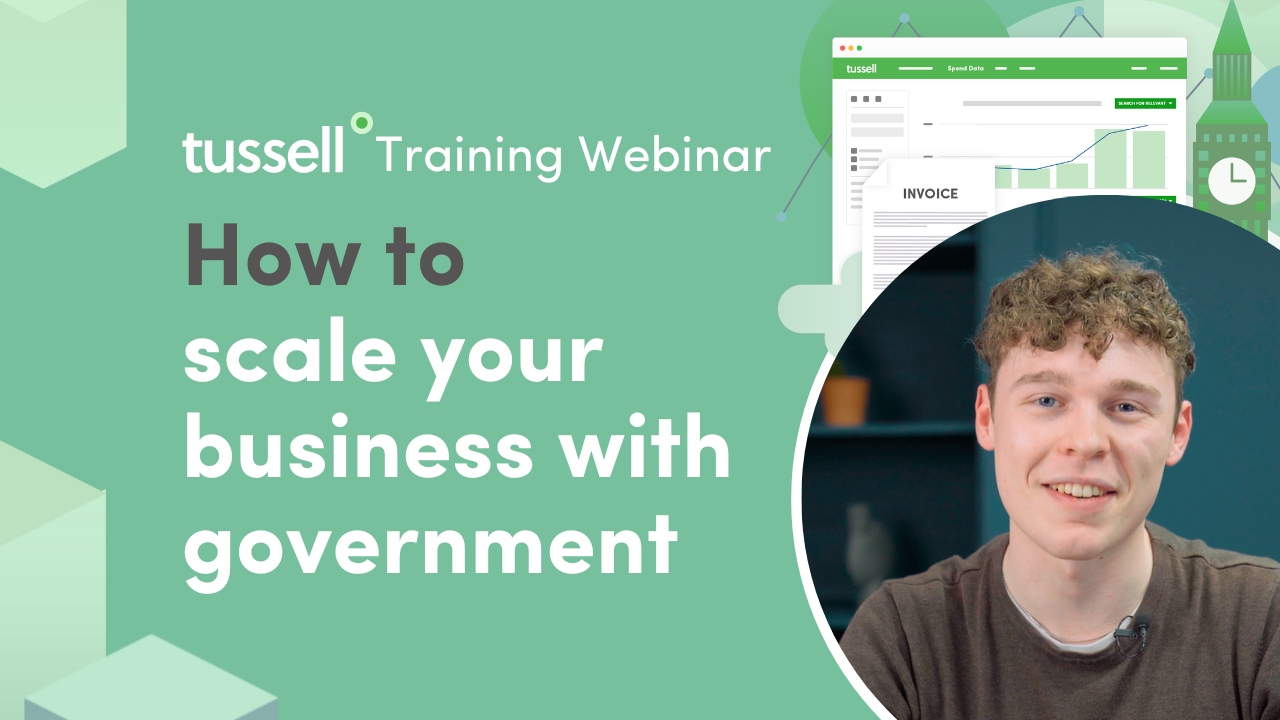 The public sector is an ever-expanding and important market, but it's fraught with difficulties and common pitfalls.
In this FREE on-demand webinar, we've harnessed our years of experience helping suppliers sell to the public sector to impart of 5 key tips for scaling your business with government.
This webinar covers:
How to reframe your USPs
How to build a picture of your market
How to build a rich sales pipeline
How to tailor your bids
How to properly harness framework agreements
... and more












"Tussell has become essential to Serco's public sector business development"

"We have found value in our usage. It has helped us identify several opportunities that are now in our pipeline."

"We use the platform almost daily to find intelligence on awarded contracts, framework procurement routes, possible partners and contract end dates for potential pipeline building"

"Tussell has informed our go-to-market strategy by enabling us to hone in on those government departments that spend on the types of services we offer"

"Great boost to start the year, it shows our investment in the platform and your help is paying dividends"
5 tips to help you scale your business
Access this free webinar to get ahead in the public sector arena.