Learn how to win more work through frameworks
Date & Time: Tuesday 17th May, 10am - 11am
Location: Zoom
Enter your details in the form below to register for the webinar.
Can't attend? Register anyway and we'll send you the on-demand recording after the webinar.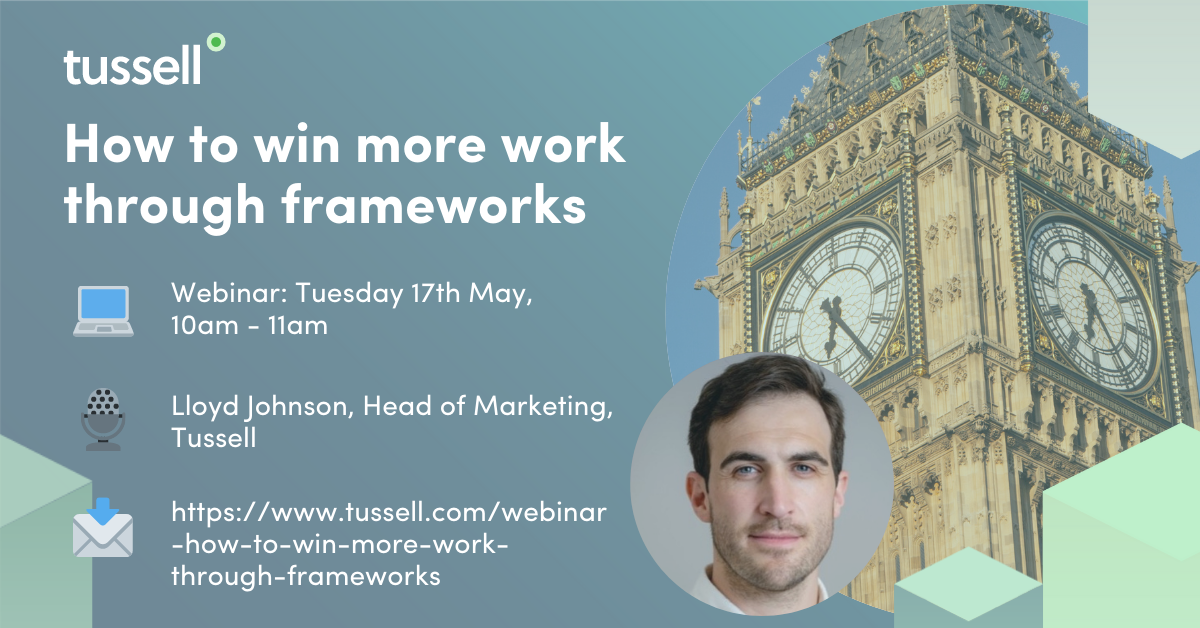 Getting onto the right framework can be a lucrative route to winning more work in the public sector.
But how can you make sure you're properly utilising frameworks once you're on them, and not missing out on key opportunities?
In this webinar, Tussell Head of Marketing - Lloyd Johnson - will cover:
What are frameworks, and why are they important?
How can data help you decide which frameworks to be on?
Practical tips and tricks to win more work when on a framework
Real world examples of best practice
... and more!