How do we produce our reports?
All our research is powered by Tussell Insight, our online market intelligence platform on the public sector. It's already used by many of the top suppliers to government to:
Understand customers
Challenge competitors
Generate sales leads
Discover market trends
Anticipate re-bids
Plan account activity
See it in action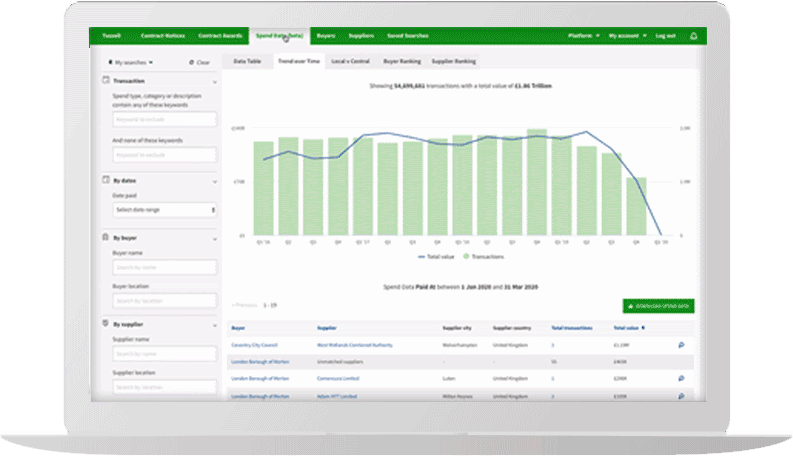 How can Tussell help you grow in the public sector?
Understand your market
See who's buying your products and services and find out where to focus your attention for faster results
Displace your competitors
Uncover existing relationships and make informed strategy decisions to help unseat your rivals
Enable your sales team
Find more opportunities to sell direct to government, via frameworks or through partners
Improve your bids
Anticipate re-bids and capture more contracts with a proactive, data-driven approach to bidding
Tussell Insight
Our online market intelligence platform helps you discover opportunities to grow in the public sector
Learn more