Without the right tools, it's impossible to get the full picture
Researching public procurement is a breeze with Tussell
Tussell's market intelligence platform aggregates trillions of pounds worth of spend, contract and framework data into a single database, allowing you to easily analyse the whole of the UK public sector.

Award directly & with confidence
Tussell is on G-Cloud 13 and is Cyber Essentials certified.
See Tussell insights in action
The Local Government Procurement Index uses Tussell data to reveal how your and other local authorities are procuring w/ SMEs, VCSEs and local businesses.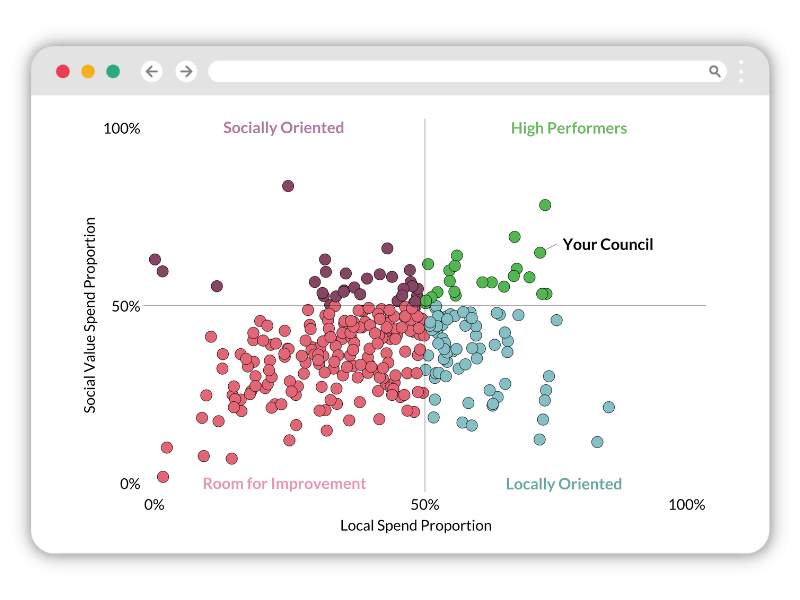 Book a demo
Get a guided tour around the platform, and see how Tussell can provide an unparalleled view over the public procurement landscape.
Tussell: make smarter procurement decisions
Tussell's all-in-one market intelligence platform is helping Local, NHS & Central Government procurement teams to:
Save money and deliver value.
Understand their categories inside-out.
Anticipate risk, and identify exposure.
Promote SMEs and social value.
Benchmark their team's performance against other authorities.
Negotiate with suppliers from a position of strength.
Dig into the hot topics of the day.