Every public sector framework in one place


















85,000+
call-off contracts matched to their original framework
Finding frameworks is far too time-consuming
Tussell's framework intelligence is one-of-a-kind
At Tussell we've matched tens of thousands of call-off contracts to the framework agreements they were awarded under, meaning Tussell is the only market intelligence platform to offer insights into true value and usage of frameworks.
This means with Tussell you can:
What are the top frameworks in your category?
We used Tussell's framework analytics to reveal the highest-value framework agreements across 7 key procurement categories.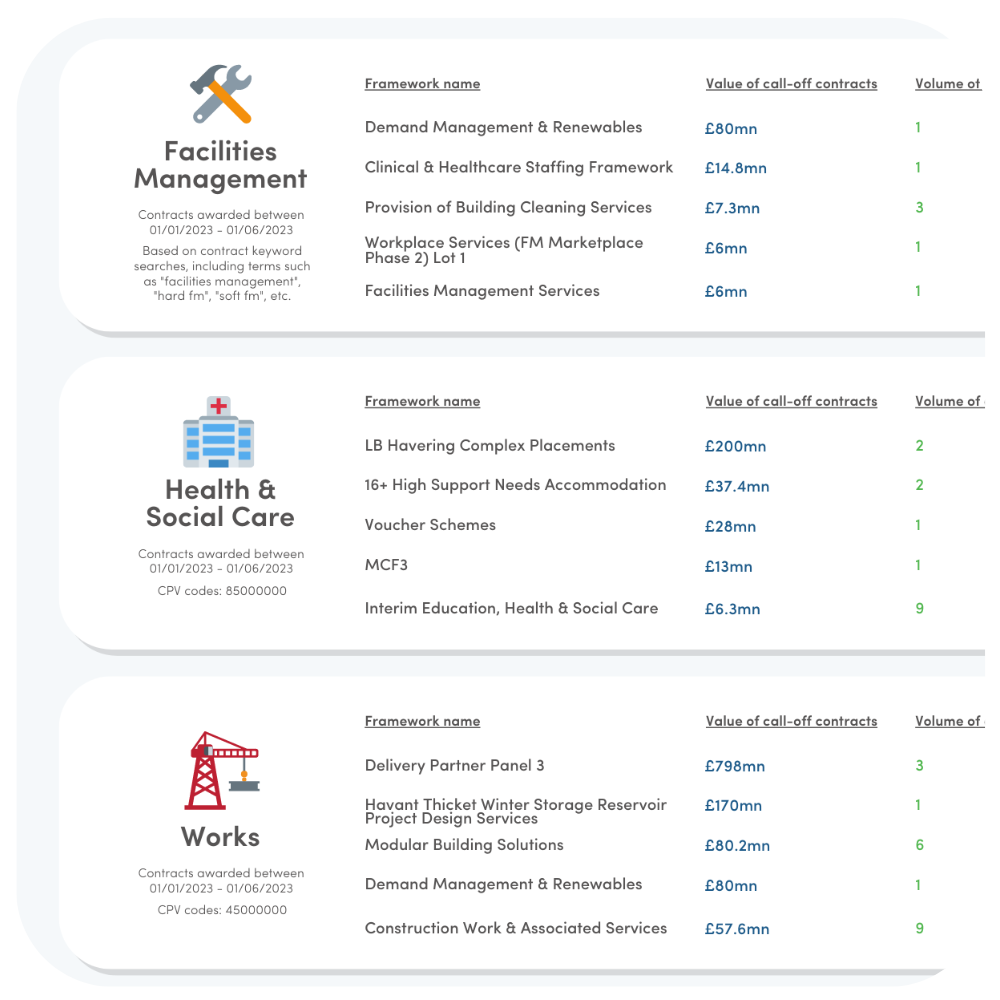 Central and Local Government trust Tussell for framework insights


















Book a demo
Get a guided tour around the platform, and see how Tussell can save your team hours of time finding the right frameworks.
Tussell: make your procurement go further
Tussell's all-in-one market intelligence platform is helping Local, NHS & Central Government procurement teams to:
Save money and deliver value.
Understand their categories inside-out.
Anticipate risk, and identify exposure.
Promote SMEs and social value.
Benchmark their team's performance against other authorities.
Negotiate with suppliers from a position of strength.
Dig into the hot topics of the day.