Download the full report
Enter your details below to download our presentation from TechUK's Future Gazing event: where next for Local Government tech in 2023?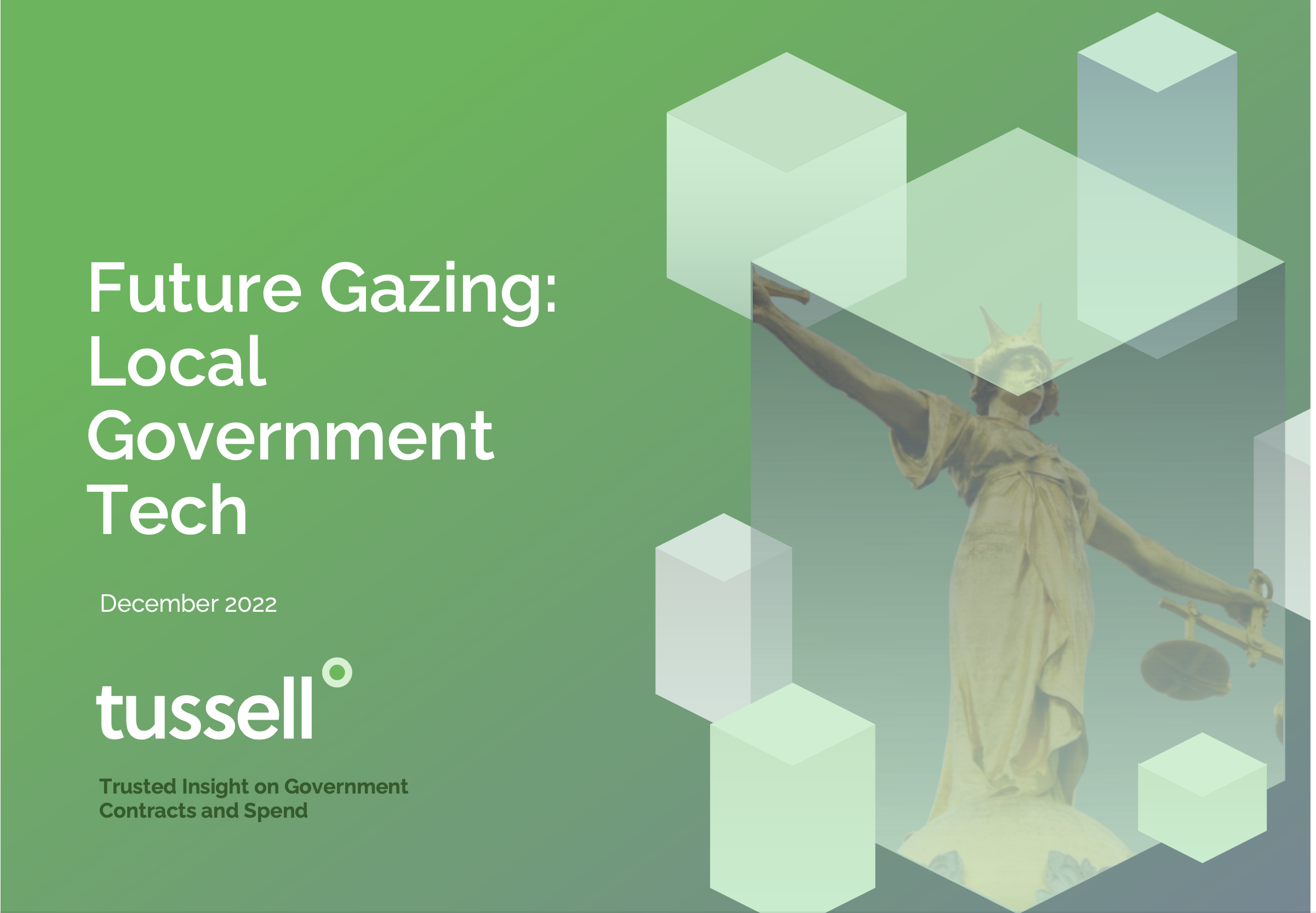 Future Gazing: where next for Local Government tech in 2023?
On Friday 8th December, Tussell participated in TechUK's Future Gazing: Where Next for Local Government Tech in 2023? event. This event takes place annually and is an excellent opportunity to reflect and celebrate the achievements of digital local government from the past year and see whether the predictions made at least year's event came true.
Tussell was invited to the event to share data insights and visualizations on the market:
What was the market size in 2022?
Who were the largest buyers in the sector?
Which regions spent the most on tech?
Which frameworks were used in the most within the market?
... and much more.












What our customers say about us
"Tussell has become essential to Serco's public sector business development"

"We have found value in our usage. It has helped us identify several opportunities that are now in our pipeline."

"Great boost to start the year, it shows our investment in the platform and your help is paying dividends"
Don't miss out on this valuable report
Get critical insights into the UK public sector's largest technology suppliers.