Download the full report
Enter your details below to download our report on the UK public sector's top 150 technology suppliers.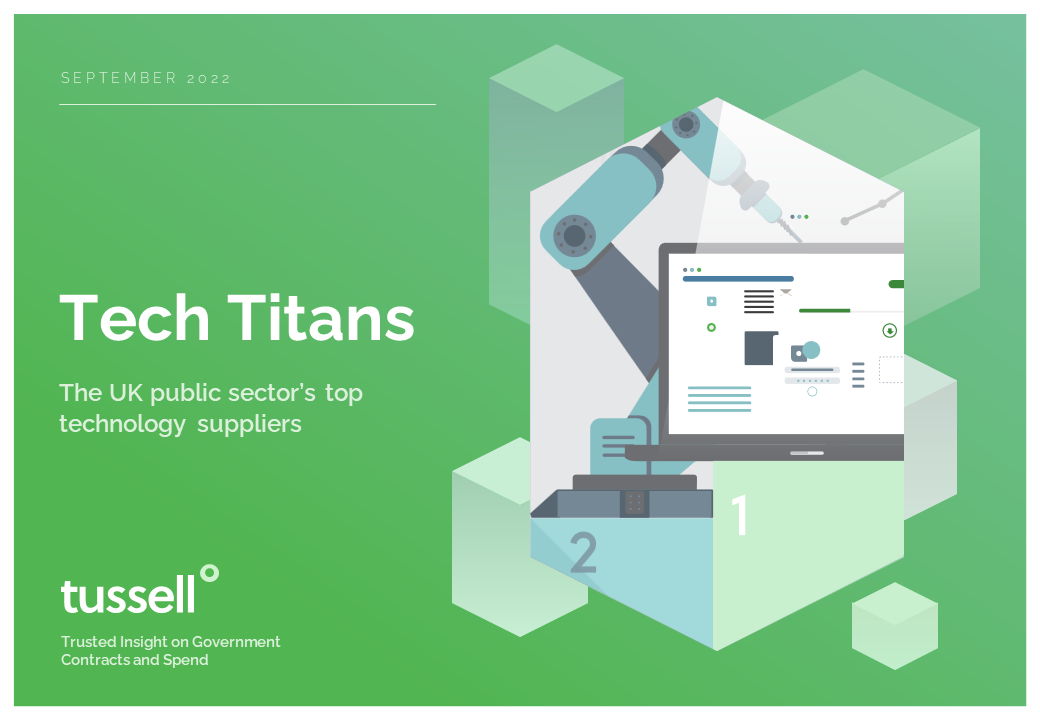 The Tech Titans: the UK public sector's top technology suppliers
Thousands of companies, of all shapes and sizes, supply the public sector with technology. But some stand above the rest, earning millions of pounds every year from public authorities. Who are they?
Meet the Tech Titans: our list of the top 150 suppliers in the public sector technology market. This report runs through:
Who are the Tech Titans?
How much public sector revenue do they make, and how has their market share changed?
How have their rankings changed over time?
Which routes-to-market do they use to sell to government?
... and much more.












What our customers say about us
"Tussell has become essential to Serco's public sector business development"

"We have found value in our usage. It has helped us identify several opportunities that are now in our pipeline."

"Great boost to start the year, it shows our investment in the platform and your help is paying dividends"
Don't miss out on this valuable report
Get critical insights into the UK public sector's largest technology suppliers.