The Procurement Act Guidebook
Fill in the form below to find out everything you need to know about the new 2023 Procurement Act, including its key challenges and what benefits it may bring.
Tussell customers will receive the full version of this guidebook.
Non-customers will receive a redacted version of this guidebook.
To learn about all the benefits & insights Tussell customers have access to, book a demo with our team.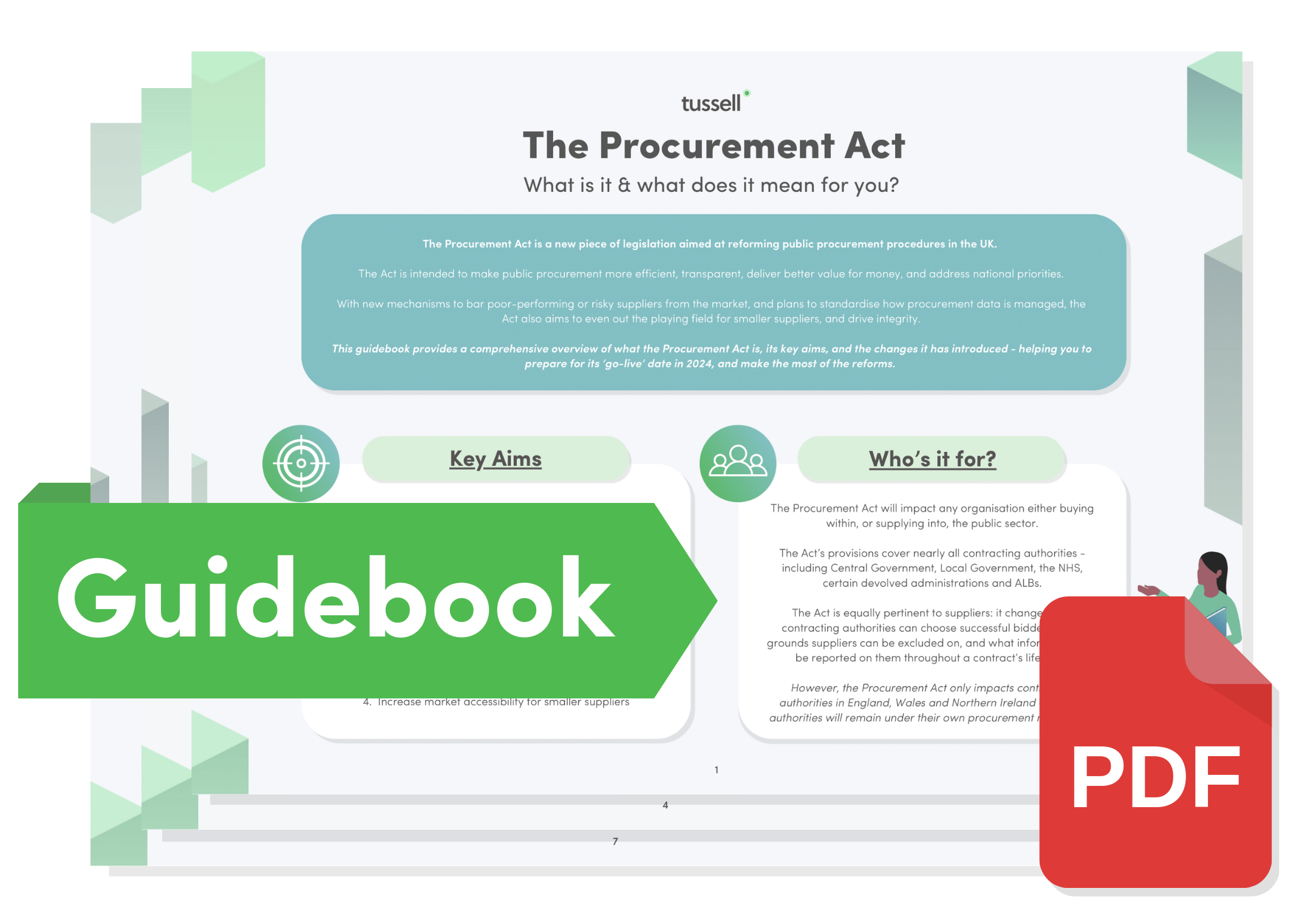 The Procurement Act - in 8 pages
The 2023 Procurement Act promises to bring substantial changes to how procurement works in the UK.
Ahead of the Act's 'go-live' date in October 2024, buyers and suppliers alike must understand what the Act is, what key changes it is introducing, and what impact this might have on how you operate in this space.
Our comprehensive guidebook tells you:
The 10x key changes introduced by the Act
What its intended benefits are for you
How you can prepare for the Procurement Act
Some key dates for your diary
... and much more!












"Tussell has become essential to Serco's public sector business development"

"We have found value in our usage. It has helped us identify several opportunities that are now in our pipeline."

"We use the platform almost daily to find intelligence on awarded contracts, framework procurement routes, possible partners and contract end dates for potential pipeline building"

"Tussell has informed our go-to-market strategy by enabling us to hone in on those government departments that spend on the types of services we offer"

"Great boost to start the year, it shows our investment in the platform and your help is paying dividends"
Get your head around the Procurement Act
The 2023 Procurement Act is the most important piece of procurement legislation in years. Our 8 page guidebook explains what key changes it's set to introduce.