Download the full report
Enter your details below to download our full report on Police Procurement from IT Suppliers.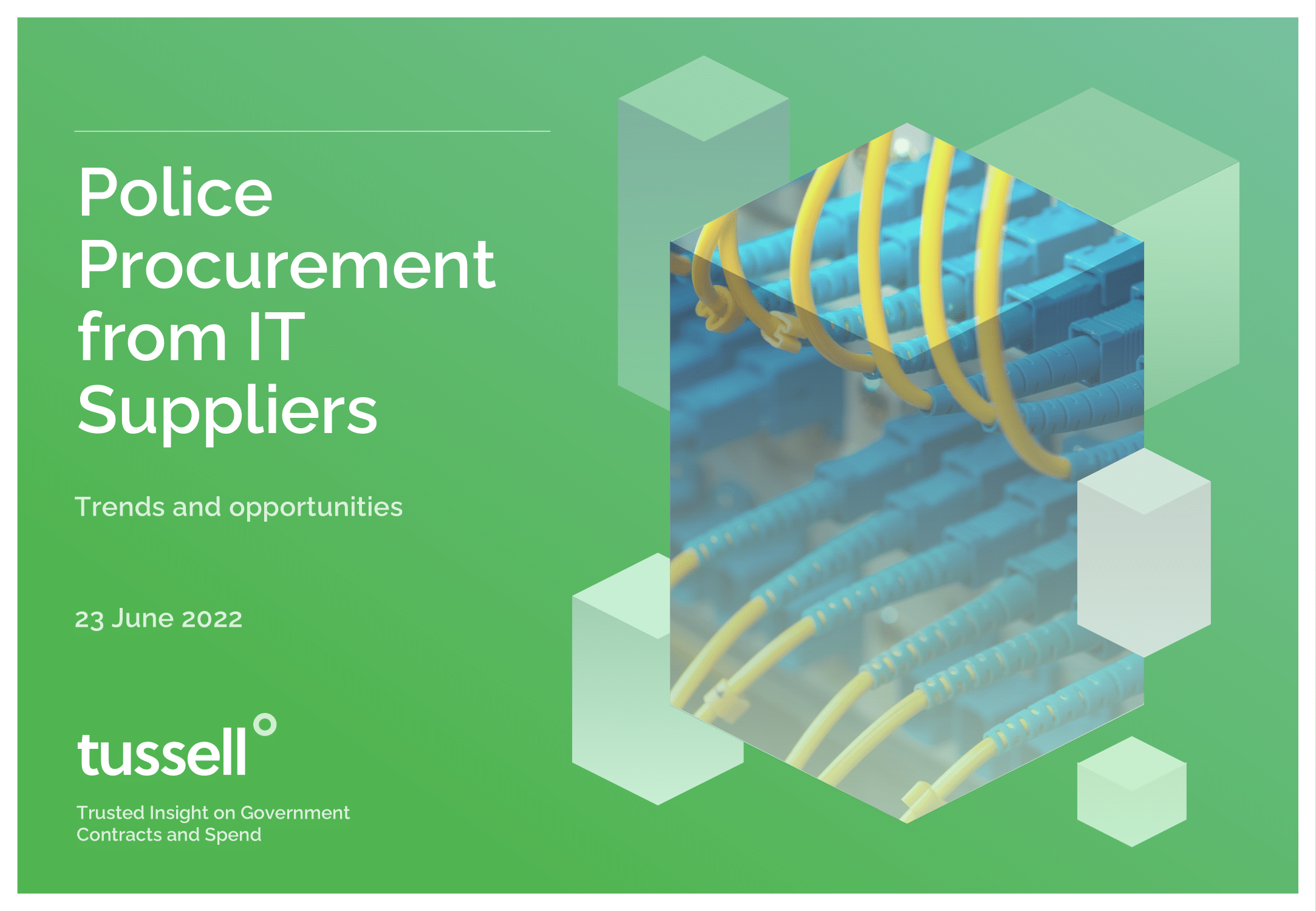 Police Procurement w/ IT Suppliers: 2022 Analysis
On 23rd June 2022 we presented our analysis of IT procurement by the police, harnessing data from Tussell's market intelligence platform.
Tussell's Founder, Gus Tugendhat, covered:
What direction is the police IT market going, and who's driving it?
Which suppliers are performing best in the sector?
Which frameworks do you need to get onto to access this market?
Where do future IT opportunities with the police lie?
Tussell's data is trusted by












"Tussell has become essential to Serco's public sector business development"

"We have found value in our usage. It has helped us identify several opportunities that are now in our pipeline."

"Great boost to start the year, it shows our investment in the platform and your help is paying dividends"
Don't miss out on this valuable report
Download this free report to get the latest picture of the growing policing IT market.