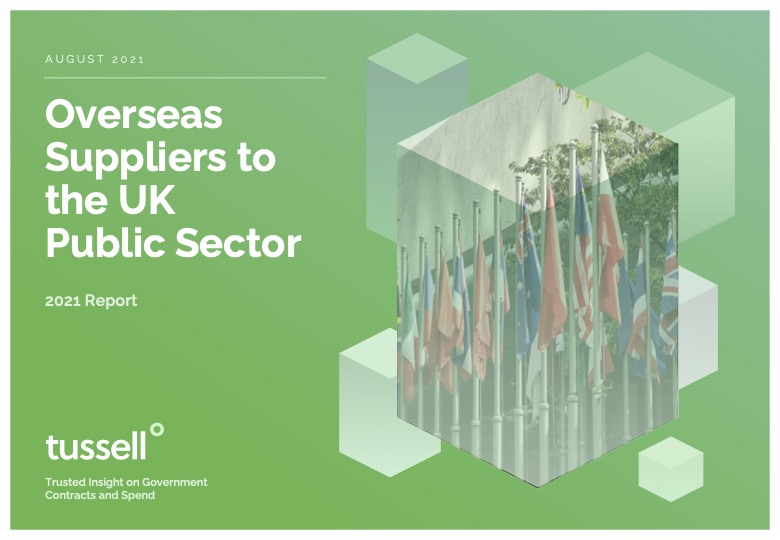 'Buying British' has been a hallmark mantra of the government's vision for post-Brexit Britain. But how far has the public sector stuck to this plan?
Analysing over 100 million invoices using our market intelligence platform, Tussell's latest report analyses where and with whom the public sector buys overseas.
Our report answers:
How much has the public sector been spending on overseas suppliers?
Which countries earn the most from the UK government?
How do China and the US compare to suppliers from the EU?

How have Covid-19 related contracts been distributed during the pandemic?
... and much more!
Download the FREE 16-page report