Although the total value of cyber security contracts was lower in 2020, when compared with 2019, the number of contracts actually increased. And when you consider cyber security represents 5% of all public sector tech contracts awarded since 2016, it appears to be an area growing in prominence.
This was one of the key findings in a presentation by Gus Tugendhat, Tussell's Founder, at the 2020 Cyber Security Summit yesterday, alongside our partners Public Technology (part of the Dod's Group).
In a market that's dominated by tech contracts, there are also opportunities for suppliers who provide education, training, consulting and insurance services - as well as an increasing number of opportunities in Local Government, as more and more Local Authorities are procuring these services directly.
Our latest report provides analysis on:
Changes in procurement behaviour over time
The top buyers in each major area of government
The top suppliers and breakdown of awards per category
The impact that SMEs are having in providing more bespoke service; and
More than 480 contracts that are due to expire in the next two years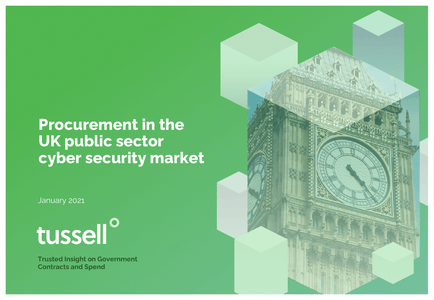 Fill in the form below to receive your free copy of the full report.