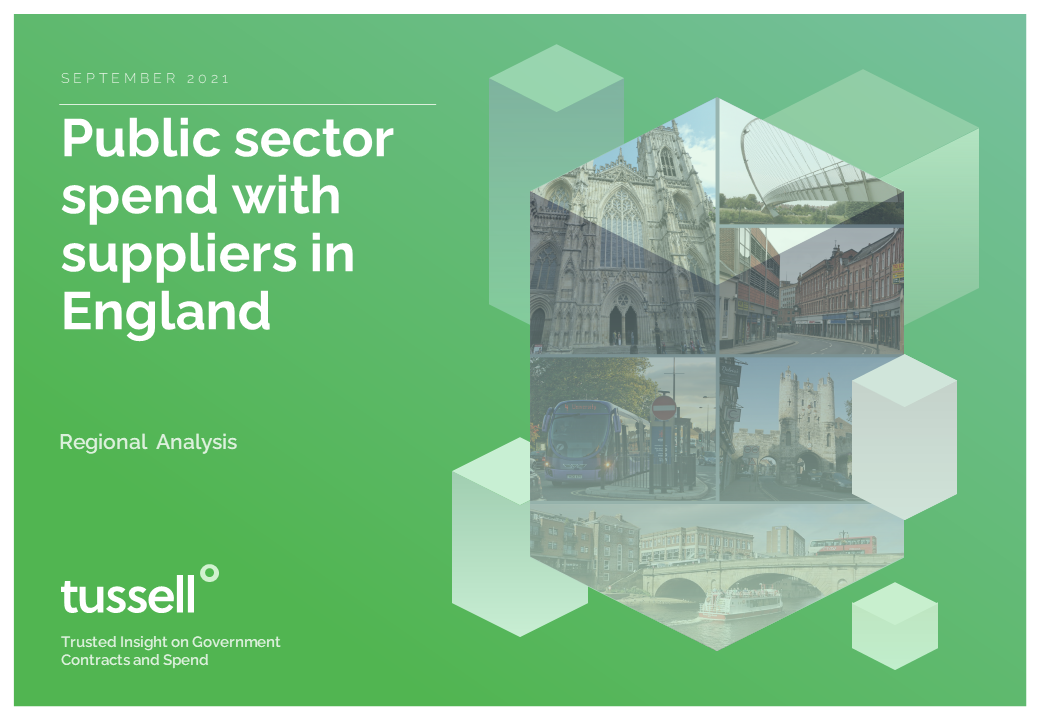 For years the Government has been pushing for a 'Northern Powerhouse' or to 'Level Up' regional economies in England.
This report looks at how suppliers in different regions have benefited from Local and Central Government spending.
Using Tussell's database of over 100 million invoices to find out:
Which Local Governments have been spending the most with suppliers in their regions?
Suppliers in which regions get the most directly from Central Government?
Which regions have seen the most growth over the last few years?

Which industries are the public sector increasingly turning to local suppliers for?
... and much more!
Download the FREE 16-page report