2022: Year in Review Report
The state of UK public procurement in 2022, in 12 charts. Enter your details below to gain access.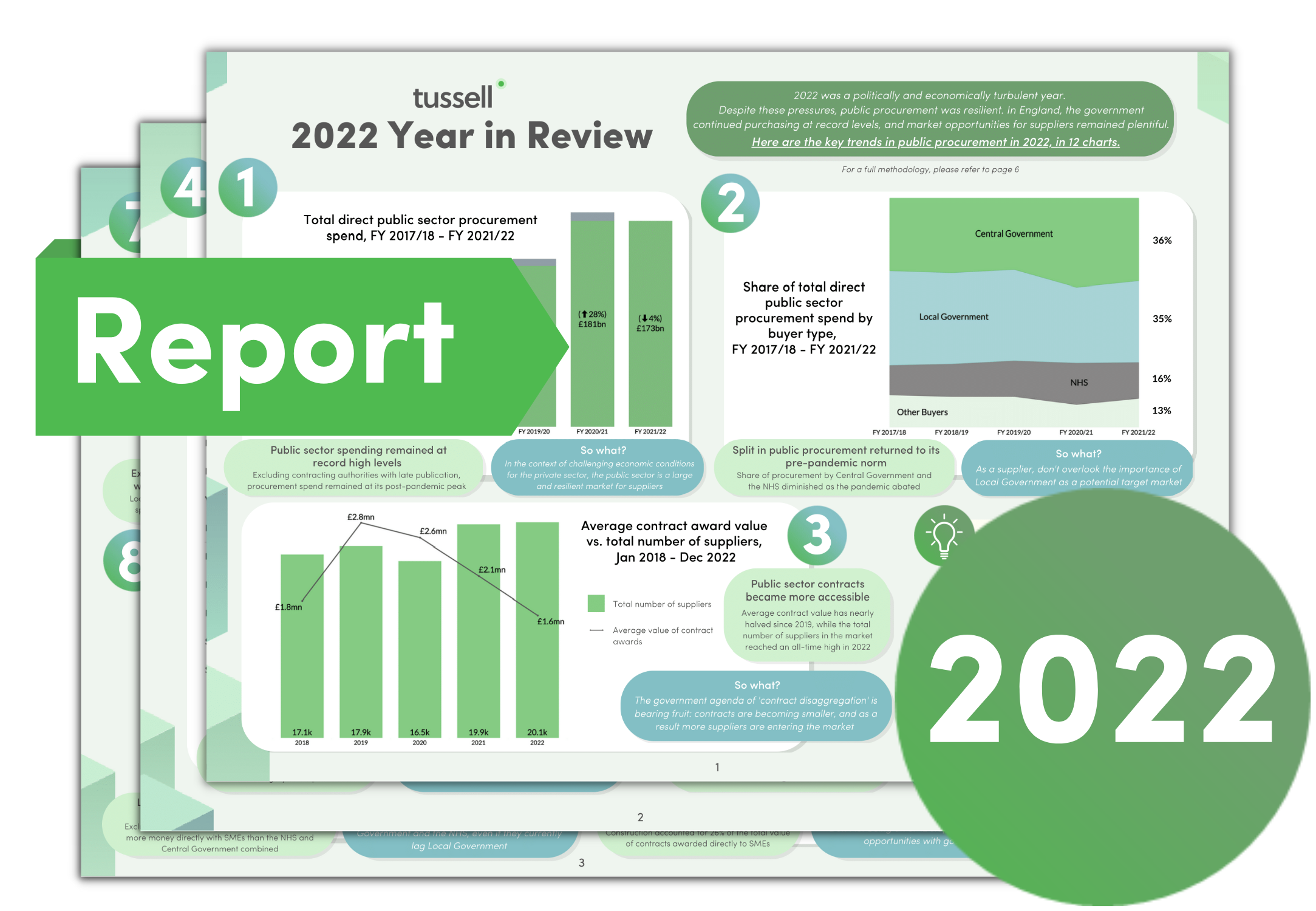 This latest installment of our annual Year in Review reports analyses how the public procurement marketplace fared during a politically and economically tumultuous year. We found:
Public purchasing remains at record-high levels, and market opportunities are plentiful
Public sector contracts are becoming more accessible, but the pool of competition is growing
Local Government is an expanding market, especially for SMEs
Getting onto and utilising the right frameworks has never been more important
... and much more.












"Tussell has become essential to Serco's public sector business development"

"We have found value in our usage. It has helped us identify several opportunities that are now in our pipeline."

"We use the platform almost daily to find intelligence on awarded contracts, framework procurement routes, possible partners and contract end dates for potential pipeline building"

"Tussell has informed our go-to-market strategy by enabling us to hone in on those government departments that spend on the types of services we offer"

"Great boost to start the year, it shows our investment in the platform and your help is paying dividends"
Get the full picture of procurement in 2022
Download our latest Year in Review to learn the lessons of the year gone by.