2021: Year in Review
We reflect on the state of public procurement, to see what has - and hasn't - changed since the beginning of the COVID-19 pandemic.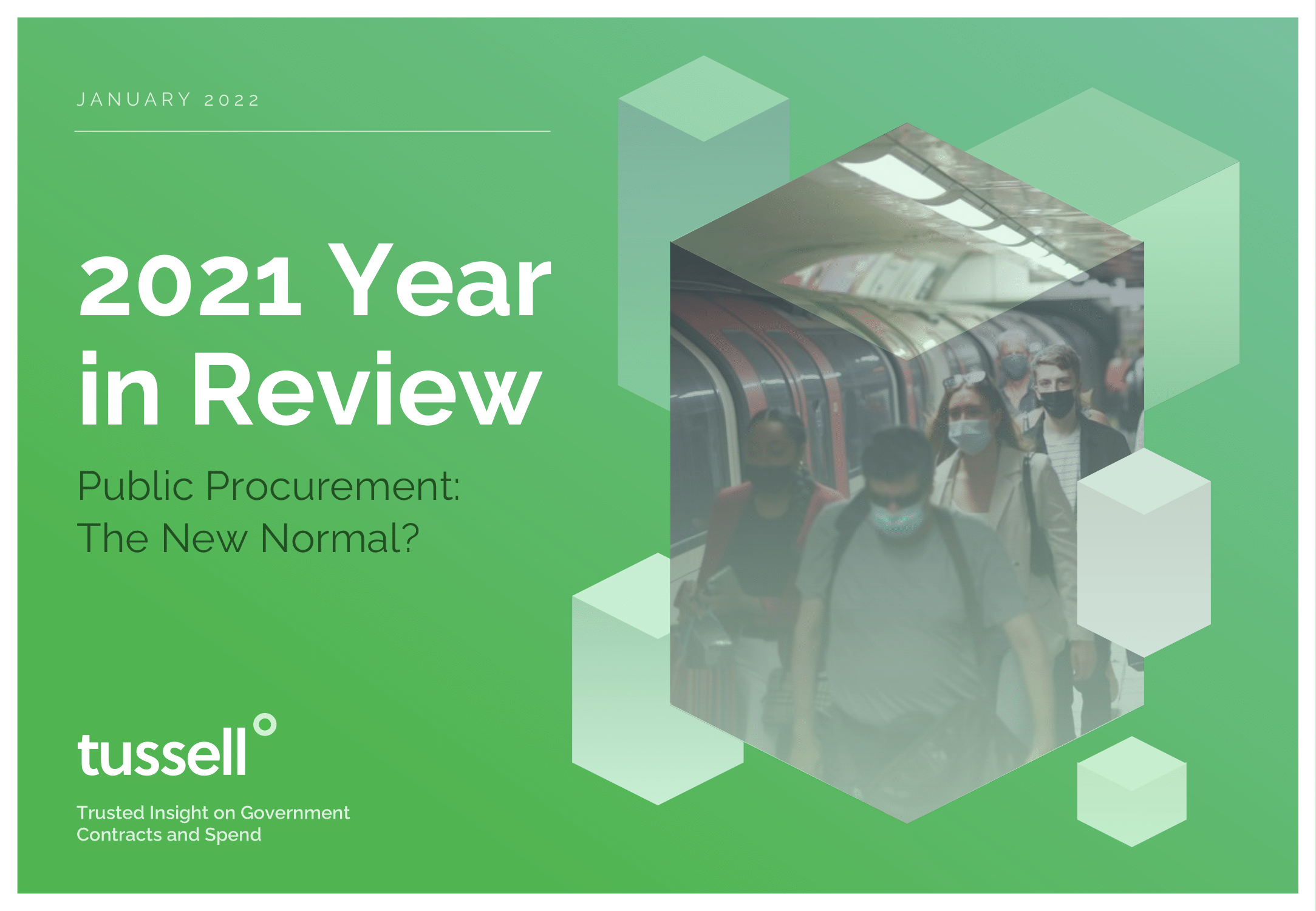 This latest installment of our annual Year in Review reports analyses how public procurement faired during a year when COVID-19 was meant to be put behind us. We analyse:
How did procurement in 2021 compare to 2020?
Which public bodies saw the largest jumps in spend?
Who are the top public suppliers by sector?
Where do upcoming opportunities lie in 2022?
How has the use of frameworks changed?
... and much more.
2021: the headline stats
The report harnesses data from our market intelligence platform to generate must-know insights for the past year.
66,000 contracts
awarded by public sector bodies
£124bn
in total contract award value
26,000 suppliers
won business from the public sector
2,500 new frameworks
created by public sector bodies












Get the full picture of procurement in 2021
Download our latest Year in Review to learn the lessons of the year gone by.